Catechetics & Evangelization Program Online
Online Catechetics and Evangelization Bachelor's Program Overview
Respond to Christ's invitation to make joyful disciples with the fully online bachelor's degree in catechetics through Franciscan University of Steubenville in Ohio. You'll receive the faith foundation and tools you need to advance the evangelizing mission of the Church at Catholic high schools, religious education programs, youth or campus ministries, and independent apostolates. Transform today's culture and share in the Holy Spirit's work of ongoing conversion through Franciscan's online catechetics degree.
Build up the body of Christ
With Franciscan University, not only will you dive deeper into the Catholic faith, but you'll also learn how to serve as a witness to the Gospel. The online catechetics courses will immerse you in the eternal truths of the faith and equip you with creative and effective ways to evangelize and share Church doctrines. You'll join the sacred mission of bringing Christ to every corner of the world.
Explore More of the Online Catechetics and Evangelization Bachelor's Program
Here are just a few other ways Franciscan's online catechetics bachelor's degree program stands out from the rest:
100% online: Franciscan's catechetics bachelor's degree is completely online. Earn your degree from anywhere while you meet family, work, and other life commitments.
Exceptional education: Franciscan's Catechetics & Evangelization Program is the largest in the country and one of the finest in the world. You can be confident your education will be authentically Catholic and faithful to the magisterium.
Dynamic course work: Take engaging courses in biblical catechetics, catechetical methodology, and the ecclesial method. Gain insight and inspiration from the Catholic Church's rich treasury of catechetical methods, including sacred art, Catholic literature, and the liturgy.
Accomplished Catholic scholars: Learn from Catholic professors who bring a wealth of catechetical and professional experience to their digital classrooms. These passionate disciples of Jesus remain active in the field—teaching, speaking, publishing, and consulting in Ohio, across the country, and around the world.
Graduate studies: Earn your bachelor's degree, and then continue your education by pursuing a Master of Catechetics and Evangelization, online or on campus.
Franciscan family: Join a vast alumni network of Franciscan University graduates successfully living out their callings at Catholic schools, parishes, dioceses, and ministries.
What Can You Do With a Catechetics and Evangelization Degree?
Through the online catechetics degree at Franciscan University in Ohio, you'll be well prepared to continue your graduate studies at Franciscan or other universities. Employers also seek out Franciscan graduates for jobs in Catholic dioceses, parishes, institutions, companies, and universities throughout the country.
Graduate Programs for Catechetics and Evangelization Majors
Potential Employers for Catechetics and Evangelization Majors
Catholic Youth and Young Adult Ministry
Catechist and Religion Teacher
Director of Evangelization
Director of Religious Education
Parish Catechetical Director
Rite of Christian Initiation of Adults (RCIA) Director
Catholic Publisher
Community Outreach or Evangelization Leader
Learn from the same world-class professors who teach in our classrooms. Experience interactive classes online that aids and encourages your learning, plus an online community that inspires your faith.
Inquire For More Information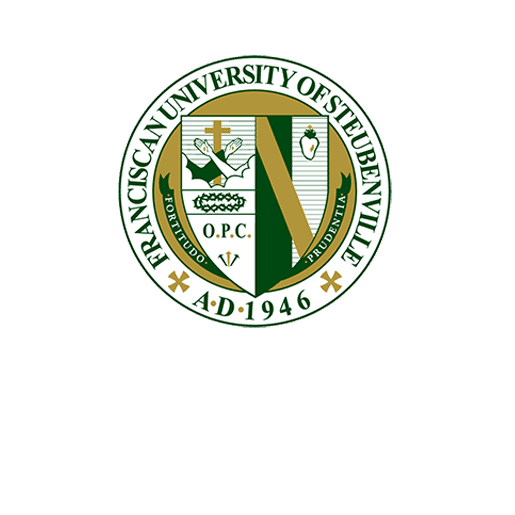 Be an Active Catholic Catechist
As a catechetics major, you can spread your passion for the Catholic Church and its teachings — both on the Steubenville, Ohio, campus and off. Get involved in Franciscan University's small faith communities, pro-life and mission work, youth evangelization and retreat ministry, Catholic music ministry, liturgical service, and Franciscan intramural and intercollegiate athletics.
Programs Related to the Bachelor's in Catechetics and Evangelization
Still undecided? You might also be interested in these undergraduate degree programs at Franciscan that are similar to the catechetics and evangelization bachelor's degree.