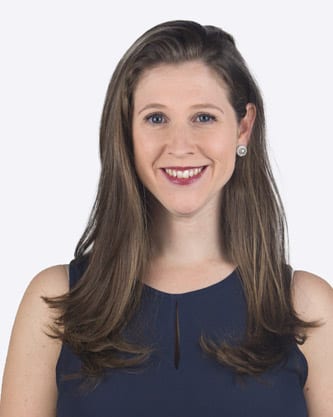 Since high school, Sarah Houde knew she wanted to help rebuild the Church from within—to evangelize those sitting next to her each week in the pews. At the same time, she loved coordinating trips and planning event details.
"I would tell people that my dream job was to either coordinate the Steubenville Conferences or Life Teen events," the 2009 Franciscan University graduate remembers. "Little did I know that 10 years later God would provide me the amazing opportunity to do both!"
Today, as director of Events for Life Teen, Sarah manages the behind-the-scenes for events ranging from Steubenville Conferences that draw thousands of teens to inspirational events at amusement parks to training conferences across the country for youth ministers, volunteers, and priests.
Her choice to double major in theology and catechetics at Franciscan empowered her to use her natural organizational skills to serve the Church, she says.
"It gave me the knowledge and expertise I needed to be effective in a ministry setting," Sarah says. "Even though I don't directly teach the faith in most of my daily work, I provide the setting where others can, and so having that education enables me to create the best environment possible for the faith to be shared."
Sarah manages the staff on the events team and oversees all aspects of the event including registration, logistics, schedules, participant experience, housing and travel arrangements, planning for the liturgy, and forming and maintaining relationships with venues.  "I see my job as taking care of all the details in order to set the stage for the Holy Spirit to work," she says.
Prior to her job with Life Teen, Sarah spent nearly three years working as the events coordinator for the Office of Lifelong Faith Formation in the Diocese of Portland, Maine. There she had the opportunity to train catechists, mentor youth on the diocesan leadership team, and participate in diocesan-wide catechetical initiatives. "The education I received at Franciscan was put to very good use there!" she says.
But whether she's training catechists or planning events, she appreciates the practical training and catechetical perspective that her education at Franciscan supplied.
Her suggestion? "If you are feeling called to a theology or catechetics major, then dive into it," she says, "and trust that God is going to use that education in some way in some place that he has in mind."