Doctor of Philosophy (Ph.D.) in Theology – University of Notre Dame (Notre Dame, Indiana)
Master of Theology (Th.M.) – Calvin Theological Seminary (Grand Rapids, Michigan)
Master of Divinity (M.Div.) – Calvin Theological Seminary (Grand Rapids, Michigan)
Bachelor of Arts (B.A.), Classical Languages – Calvin Theological Seminary (Grand Rapids, Michigan)
Senior Research Fellow – St. Paul Center for Biblical Theology (Steubenville, Ohio)
Research Assistant, Teaching Assistant – University of Notre Dame (Notre Dame, Indiana)
Research Assistant, Teaching Assistant – Calvin Theological Seminary (Grand Rapids, Michigan)
Society of Biblical Literature
Catholic Biblical Association
Akkadian
Aramaic
French
German
Greek (classical)
Hebrew (classical)
Latin
Ugaritic
Faculty of the Year Award – 2008, Franciscan University of Steubenville
Staff of the Year Award – 2006, Franciscan University of Steubenville
Gysbert Voetius Award for excellence in scholastic theology – Calvin Theological Seminary (Grand Rapids, Michigan)
American Bible Society Award for excellence in biblical languages – Calvin Theological Seminary (Grand Rapids, Michigan)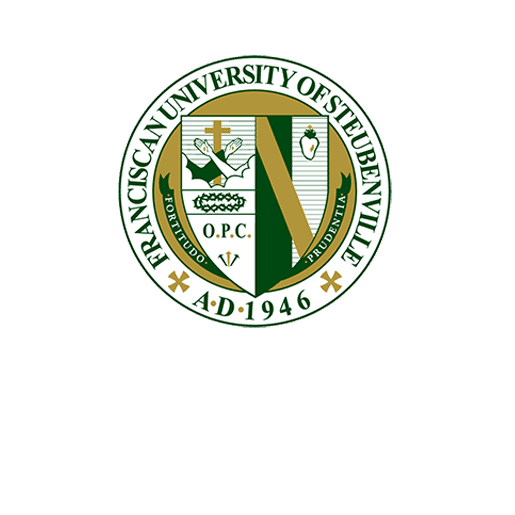 "NOAH'S NAKEDNESS AND THE CURSE ON CANAAN (GEN 9:20-27)"
"Noah's Nakedness and the Curse on Canaan (Gen 9:20-27)," with Scott W. Hahn, Journal of Biblical Literature 124.1 (2005) 25-40.
"ADAM AND STEVE? OR ADAM, EVE, AND SALLY?"
"Adam and Steve? Or Adam, Eve, and Sally?: Defining Marriage in the Bible," and "The Crucifixion: A Priestly Act, A Nuptial Act," lectures at the Word of God Conference: The Sacraments of Service: Marriage and Priesthood, New Orleans, LA, August 8-9, 2009.
"CATHOLICS AND EVANGELICALS TOGETHER,"
"Catholics and Evangelicals Together," a panel discussion with Fr. Michael Scanlan and Fr. Kenneth Cienik, for the second annual Franciscan-Wheaton Ecumenical Exchange weekend, April 5, 2008.
FACULTY ENRICHMENT GRANT
Faculty Enrichment Grant, Summer 2007 [for participation in the Fourth Enoch Seminar, Camaldoli, Italy]
FACULTY OF THE YEAR AWARD
Faculty of the Year Award, bestowed by the Class of 2008 of Franciscan University of Steubenville
"FIRST FRUITS AND THE SANCTIFICATION OF SPACE"
"First Fruits and the Sanctification of Space," Sacred Architecture 7 (2002-3): 20.
"HOW JESUS RESTORES ADAM'S ROYALTY TO YOU"
"How Jesus Restores Adam's Royalty to You," workshop at the Summer Conference for Applied Biblical Studies, Franciscan University of Steubenville, July 27, 2006.
"JESUS OUR NEW TEMPLE"
Gave a presentation on "Jesus Our New Temple: Jesus at the Feast of Tabernacles (John 7-9)," and "The 'Passion' of the Christ (John 19-21)," lectures at "The Word Became Flesh: Exploring the Catholic Meaning of the Gospel of John," conference sponsored by Fullness of Truth and the St. Paul Center for Biblical Theology, San Antonio, TX, August 22-23, 2009.
Also Presented "Jesus Our New Temple: Jesus at the Feast of Tabernacles (John 7-9) at the Applied Biblical Studies summer conference, at Franciscan University of Steubenville, July 29-31, 2009
"THE RELATIONSHIP BETWEEN JUBILEES AND THE EARLY ENOCHIC BOOKS (ASTRONOMICAL BOOK AND BOOK OF THE WATCHERS)"
"The Relationship between Jubilees and the Early Enochic Books (Astronomical Book and Book of the Watchers," paper presented at the Fourth Enoch Seminar, July 8-12, 2007, Camaldoli, Italy.
"MY JOURNEY TO THE CATHOLIC CHURCH"
"My Journey to the Catholic Church," talk at the Defending the Faith summer conference, Franciscan University of Steubenville, August 2, 2009