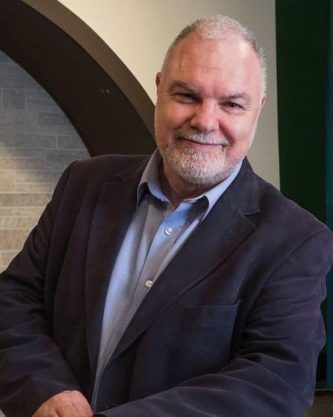 Professor of Theology
Director of the Catechetics Program
Petroc Willey BD, Ph.D., S.T.L., Ph.D., is married with four children. He studied theology at King's College, London and philosophy at Liverpool University, where he received his doctorate. He later received his S.T.L. from the Pontifical University, Maynooth and an ecclesiastical doctorate from the Pontifical Lateran University in Rome.
He has worked in Catholic higher education, in Oxford and in Birmingham, for more than twenty-five years, in seminary and lay institutions, and in both traditional and distance education. From 1985-1992, he was Lecturer in Christian Ethics at Plater College, Oxford. From 1992-2013, he worked at the Maryvale Institute, Birmingham, where he first directed the Masters Programme and then went on to be Deputy Director and the Dean of Graduate Research. On leaving Maryvale, he helped to establish a center of formation for the new evangelization, the School of the Annunciation, in Buckfast, England, before moving to Franciscan University.
A Consultor for the Pontifical Council for the Promotion of the New Evangelisation in Rome, Petroc was for more than twenty years editor of The Sower, a journal for catechetical leaders. He also hosted the EWTN catechetical series, Handing on the Faith.
He has authored numerous study texts in philosophy and theology at undergraduate and graduate levels as well as Become What You Are: The Call and Gift of Marriage, with his wife, Katherine Willey (HarperCollins). His recent publications include The Catechism of the Catholic Church and the Craft of Catechesis, co-authored with Barbara Morgan and Pierre de Cointet, and with an introduction by Christoph Cardinal Schönborn; several chapters in The Pedagogy of God (Caroline Farey, Sr Johanna Paruch and Waltraud Linnig, eds., Emmaus Road) ; 'Education: An Ethical Activity', in Andrew B Morris (ed): Applied Ethics – Catholic Education Across Four Continents (Cambridge Scholars Publishing); and 'The Catechism of the Catholic Church and the New Evangelisation', in Paul Grogan and Kirsten Kim (eds), The New Evangelization: Faith, People, Context and Practice (Bloomsbury T & T Clark).
B.D.Hons (1st class), King's College, London (1978-1981)
Ph.D. (Moral Philosophy), University of Liverpool: thesis subject: Christian Doctrine and Environmental Ethics (1981-1985)
STL, Pontifical University, Maynooth (2005-2007) (summa cum laude)
PhD, Lateran Pontifical University, Rome (2006-2010) (thesis subject: philosophy of education and the pedagogy of God)
Philosophy of education
Spirituality, friendship and catechesis
Contemporary and classical catechesis
The new evangelization
The significance of the Catechism of the Catholic Church