Dr. Alan Schreck has been a professor of theology at Franciscan University of Steubenville since 1978. During this time he has served as director of Graduate Theology for eight years between1981 and 1999, as chair of the Departments of Theology and Philosophy from 1988-1992, and as chair of the Department of Theology from 1994-1995, from 1999-2008, and in 2012-2013. Enrollment in the Theology program has grown from 20 to 30 students when Dr. Schreck began teaching to over 550 students in both undergraduate and graduate theology programs in 2009.
Dr Schreck specializes in church history and renewal, (including St. Francis of Assisi), Catholic doctrine and apologetics, pneumatology, ecclesiology, the teachings of the Second Vatican Council and of Pope St. John Paul II. He has authored numerous books beginning with Catholic and Christian: An Explanation of Commonly Misunderstood Catholic Beliefs (Franciscan Media, 1984) and a young adult version of that book.
His other books include: (published by Franciscan Media unless otherwise stated) The Compact History of the Catholic Church, The Essential Catholic Catechism, Vatican II: The Crisis and the Promise, Catholic Church History from A to Z, Rebuild My Church: God's Plan for Authentic Catholic Renewal, Your Life in the Holy Spirit(Word Among Us Press), The Gift: Discovering the Holy Spirit in Catholic Tradition (Paraclete Press), Epic: A Journey Through Church History – Timeline (Ascension Press), Jesus: What Catholics Believe, The Legacy of Pope John Paul II (Emmaus Road), and St. Francis and Pope Francis: Prayer, Poverty and Joy in Jesus (Our Sunday Visitor).
For over 20 years, Dr. Schreck co-hosted the Defending the Faith Conference a summer apologetics conference at Franciscan University which draws over 1,200 attendees each year.
In the summer of 2008, Dr. Schreck traveled to Italy to participate in a six-week seminar in Rome, Siena, and Assisi sponsored by the National Endowment for the Humanities on St. Francis in the 13th century. Led by Franciscan scholars, Schreck and 15 other college and university professors did intensive research at the Franciscan library in the Capuchin Generalate outside of Rome, viewed Franciscan art in churches, art galleries and other collections, and participated in seminar discussions on early Franciscan texts.
Dr. Schreck received his Doctorate in Theology from University of St. Michael's College in Toronto, Ontario, in 1979. His dissertation was "Ronald Knox's Theory of Enthusiasm and its Application to the Catholic Charismatic Renewal." He also holds a Master of Arts degree in Theology from University of St. Michael's College and a Bachelor of Arts degree Summa Cum Laude in Theology and English from University of Notre Dame.
Dr. Schreck is a speaker at numerous Catholic conferences for the laity as well as for academic, diocesan, catechetical, and parish renewal events. His television series, "The Catholic Challenge: Vatican II and You" aired on EWTN, and he has made appearances on several EWTN shows, including "Mother Angelica Live" and "Franciscan University Presents." He has filmed most recently, an EWTN mini- series on "The Vision of Pope John Paul II" (2014).
Dr. Schreck is married to Nancy, has five adult children and a growing bevy of grandchildren. He is a member of Triumph of the Cross parish and the Community of God's Love charismatic community in Steubenville OH. He enjoys running, coaching (track), hiking, outdoor activities, reading, board games, and praising God for His goodness and love.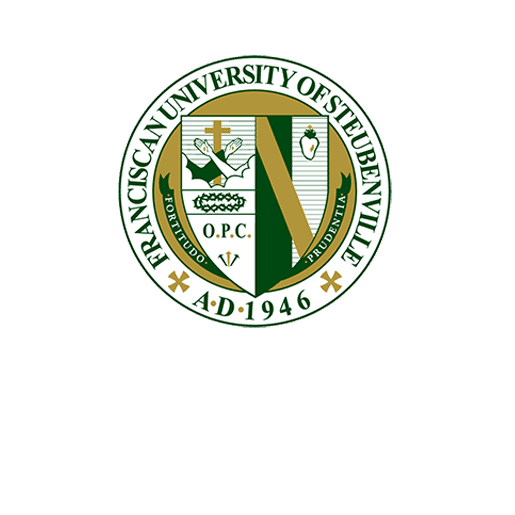 "A MIGHTY CURRENT OF GRACE: THE STORY OF THE CATHOLIC CHARISMATIC RENEWAL"
Tracing the origins of the Renewal, Schreck outlines its characteristics, how it spread, what is meant by the baptism in the Holy Spirit, the charisms that are associated with it, and the communities that grew out of it. This book is for those who were involved in the Renewal and for those who want to know how the Spirit has moved so mightily in our own time and age.