Department of Philosophy
READ ARTICLE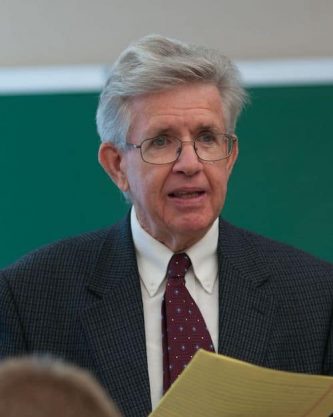 Professor of Philosophy
Graduate Status Faculty
Dr. John Crosby studied at Georgetown University, where he received a B.A., and the University of Salzburg where he received his Ph.D. Before coming to Franciscan University of Steubenville in 1990 he taught at the University of Dallas, and later held the Prince Franz Josef and Princess Gina Chair for Ethics, at the International Academy of Philosophy in Liechtenstein. He has previously served as chair of the philosophy department at Franciscan University of Steubenville as well as the director of the M.A. Philosophy Program, a program he helped found. In 1997 he received Senior Faculty Award for Excellence in Teaching at Franciscan University of Steubenville. He is a member of American Catholic Philosophical Association, where he has also served on the Executive Committee; the American Philosophical Association; the Newman Association of America, and the University Faculty for Life.
Professor Crosby is known internationally for his work on John Henry Newman, Max Scheler, Karol Wojtyła, and Dietrich von Hildebrand. He has made a significant contribution to the area of philosophical anthropology or philosophy of the human person and has played a major role in the contemporary interest and discussion of that field through his two books, The Selfhood of the Human Person and Personalist Papers each published by Catholic University of America Press. He has also worked in the areas of ethics, phenomenological realism, and axiology, or value theory.
Dr. Crosby worked with his son John Henry Crosby in founding the Dietrich von Hildebrand Legacy Project, and now serves as a Senior Fellow of the Project and a General Editor of the publishing division of the Project.
1962-1966: Georgetown University, B.A., cum laude
1966-1970: University of Salzburg, Austria, Ph.D.
Title of Dissertation: "Zur Kritik der marxistischen Anthropologie" ("Critique of the Marxist Philosophy of Man"), part of which was published as "Evolutionism and the Ontology of the Human Person: Critique of the Marxist Theory of the Emergence of Man," in Review of Politics, vol. 38, no. 2, April, 1976, 208-243.
American Catholic Philosophical Association (also elected to the Executive Committee of the Association, 1992-1994; 2000-2002)
American Philosophical Association
Blessed John Henry Newman Association
University Faculty for Life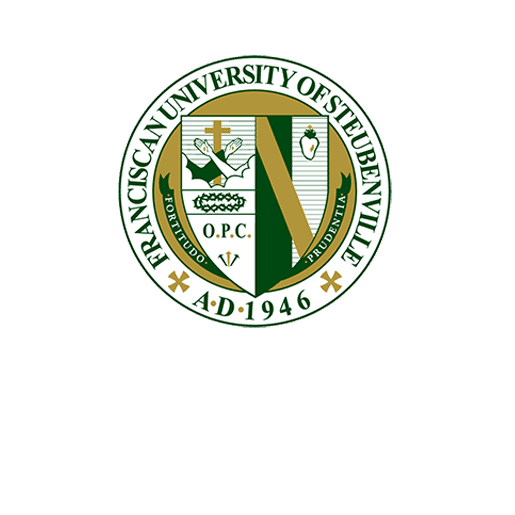 THE ENCOUNTER OF GOD AND MAN IN MORAL OBLIGATION
in The New Scholasticism, LX, 3, 1986, 317-355.
AUTONOMY AND THEONOMY IN MORAL OBLIGATION: REPLY TO TOLLEFSEN
(Tollefsen, "Crosby on the Origin of Prescriptive Force," The New Scholasticism LXI/4 (1987), 262-276), in The New Scholasticism LXIII/3 (1989), 358-370.
WHAT IS ANTHROPOCENTRIC AND WHAT IS THEOCENTRIC IN CHRISTIAN EXISTENCE? THE CHALLENGE OF JOHN HENRY NEWMAN
Communio 16 (Summer, 1989), 244-255; also in German translation in the German Communio, "Anthropozentrismus und Theozentrismus im christlichen Leben," 19. Jahrgang, September 1990, 444-453.
SPEECH ACT THEORY AND PHENOMENOLOGY
in Burkhardt (ed.), Critical Approaches to the Philosophy of John R. Searle (Berlin, New York, 1990), 62-88.
THE INDIVIDUALITY OF HUMAN PERSONS: A STUDY IN THE ETHICAL PERSONALISM OF MAX SCHELER
Review of Metaphysics (Sept. 1998), LII/1, 21-50.
THE TWOFOLD SOURCE OF THE DIGNITY OF PERSONS
Faith and Philosophy, 18/3 (2001), 292-306.
DIETRICH VON HILDEBRAND: MASTER OF PHENOMENOLOGICAL VALUE ETHICS
in Drummond and Embree (eds.), Phenomenological Approaches to Ethics (Kluwer, 2002), 475-496.
IS ALL EVIL REALLY ONLY PRIVATION?
in American Catholic Philosophical Quarterly, vol. 75 (2002), 197-209. Translated into Polish in Ethos (2004), 59-73.
DOUBTS ABOUT THE PRIVATION THEORY OF EVIL THAT WILL NOT GO AWAY: RESPONSE TO PATRICK LEE
American Catholic Philosophical Quarterly, vol. 81 (2007), 489-505.
PERSON AND OBLIGATION: CRITICAL REFLECTIONS ON THE ANTI-AUTHORITARIAN STRAIN IN SCHELER'S PERSONALISM
American Catholic Philosophical Quarterly (2005), vol. 79, no. 1, 91-119.