Youth Ministry Minor
Youth Ministry Minor Program Overview
Franciscan University of Steubenville has had an incredible impact on Catholic youth ministry in North America through summer conferences, certificate training, collaboration with national organizations, and most importantly by sending dynamic alumni out into the world to share the Good News of Jesus Christ with youth and young adults. The Youth Ministry Minor was created to help students who wish to enter this important field. It includes courses in understanding how to proclaim the Gospel Message, how to pass on the faith (catechetics), how to enculturate the message into youth culture, and specific practical skills necessary to be successful in ministry.
CAT 311 Foundations of Catholic Youth Ministry is co-taught by Dr. Bob Rice and Fr. Dave Pivonka, TOR, and features videos from leading figures in youth and young adult ministry from around the country, including Mark Hart and Joel Stepanic from Life Teen, Dr. Kristin Witte, Jim Beckman, and others. Students who receive a B or higher in the class receive a Certificate in Youth Ministry Training.
Inquire For More Information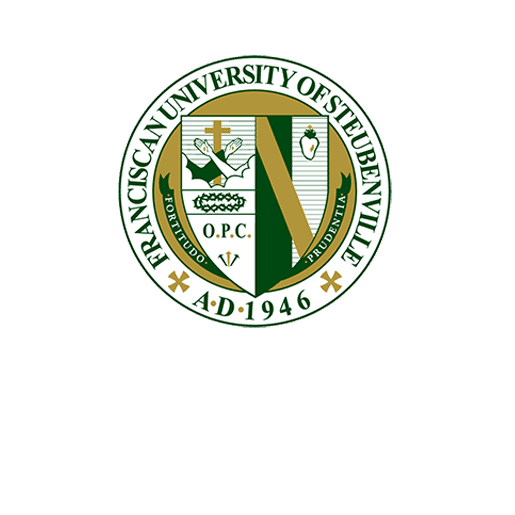 Be an Active Catholic Catechist
As a catechetics major, you can spread your passion for the Catholic Church and its teachings — both on the Steubenville, Ohio, campus and off. Get involved in Franciscan University's small faith communities, pro-life and mission work, youth evangelization and retreat ministry, Catholic music ministry, liturgical service, and Franciscan intramural and intercollegiate athletics.
[opn_navigator nav_position="right" nav_distance="10″ nav_opacity=".85″ icon_size="15″ bg_color="#21412a" icon_color="#ffffff" icon_hover_color="#ffc658″ on_row_bg_color="#ffffff" on_row_icon_color="#21412a" on_row_icon_hover_color="#ffc658″ tooltip_bubble="on" tooltip_font="font_family:Roboto Slab|font_call:Roboto+Slab|variant:700″ tooltip_font_style="font-weight:700;" tooltip_font_size="22″ tooltip_font_line_height="30″ scroll_effect="easeInOutQuad" icon_padding="padding-top:20px;padding-right:5px;padding-bottom:20px;padding-left:5px;"][opn_navigator_item title="Back to top" target_link="#top" icon="Defaults-arrow-up"][opn_navigator_item title="Program Details" target_link="#details" icon="Defaults-th-list"][opn_navigator_item title="Alumni Profiles" target_link="#alumni-profiles" icon="Defaults-comment"][opn_navigator_item title="Institutes & Centers" target_link="#institutes" icon="Defaults-bank"][opn_navigator_item title="Academic Excellence" target_link="#video" icon="Defaults-play-circle-o"][opn_navigator_item title="Program Faculty" target_link="#faculty" icon="Defaults-group"][/opn_navigator]