Canon Law, First Cycle
Graduate Theology Programs
Canon Law First Cycle Program Overview
In conjunction with The Catholic University of America
Available for those who study on our main campus or online.
Those who feel called to study canon law, the law that governs the workings of the Church on earth, can begin their studies here at Franciscan University while working toward either a bachelor's degree in Theology or a master's degree in Theology and Christian Ministry.
Through an agreement with Catholic University of America School of Law, Franciscan University is pleased to offer a sequence of courses that satisfy the First Cycle requirements of their program.
From the Catholic University of America's website:
Franciscan University of Steubenville students who have completed the degree requirements through the courses specified below in the Bachelor of Arts in Theology or the Bachelor of Arts in Catechetics or Master of Arts in Theology and Christian Ministry will be considered to have completed the First Cycle or preparatory cycle for the study of canon law.
Learn more about our MA in Theology and Christian Ministry.
Apply Today
Start your application for either our MA or BA program »
For more information contact Ryan Welch in our Graduate Admissions Office at (740) 284-5239 or at rwelch@franciscan.edu.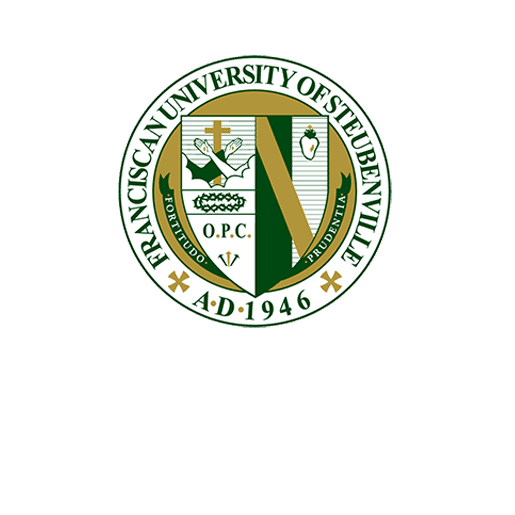 Be an Active Catholic Catechist
As a catechetics major, you can spread your passion for the Catholic Church and its teachings — both on the Steubenville, Ohio, campus and off. Get involved in Franciscan University's small faith communities, pro-life and mission work, youth evangelization and retreat ministry, Catholic music ministry, liturgical service, and Franciscan intramural and intercollegiate athletics.
[opn_navigator nav_position="right" nav_distance="10″ nav_opacity=".85″ icon_size="15″ bg_color="#21412a" icon_color="#ffffff" icon_hover_color="#ffc658″ on_row_bg_color="#ffffff" on_row_icon_color="#21412a" on_row_icon_hover_color="#ffc658″ tooltip_bubble="on" tooltip_font="font_family:Roboto Slab|font_call:Roboto+Slab|variant:700″ tooltip_font_style="font-weight:700;" tooltip_font_size="22″ tooltip_font_line_height="30″ scroll_effect="easeInOutQuad" icon_padding="padding-top:20px;padding-right:5px;padding-bottom:20px;padding-left:5px;"][opn_navigator_item title="Back to top" target_link="#top" icon="Defaults-arrow-up"][opn_navigator_item title="Program Details" target_link="#details" icon="Defaults-th-list"][opn_navigator_item title="Alumni Profiles" target_link="#alumni-profiles" icon="Defaults-comment"][opn_navigator_item title="Institutes & Centers" target_link="#institutes" icon="Defaults-bank"][opn_navigator_item title="Academic Excellence" target_link="#video" icon="Defaults-play-circle-o"][opn_navigator_item title="Program Faculty" target_link="#faculty" icon="Defaults-group"][/opn_navigator]