MA Theology and Christian Ministry Program Overview
Preparation for a Lifetime of Sharing God's Truth
Available both online and on-campus, the Master of Arts in Theology and Christian Ministry Program immerses you in Sacred Scripture, Tradition, and magisterial teaching, giving you a deeply challenging and authentically Catholic theological education.
The MA program provides students with a solid, graduate-level foundation in Catholic theology that will enable them to serve effectively in a variety of fields of ministry, or to pursue further gradu­ate studies in theology.
We established our graduate theology program in 1980, and today it is one of the most respected and sought-after programs in the country.
Perhaps the strongest asset of our program is our internationally respected faculty. Our scholars are fully committed to teaching the truth of the Catholic faith as it is found in the Sacred Scriptures and Sacred Tradition. Ours was the first theology faculty in the United States to take the Oath of Fidelity to the magisterium in 1989, pledging to teach and live in a way that expresses full communion with the Catholic Church. All faculty members who have joined the faculty since then have also taken the Oath.
Franciscan University is also one of only 30 U.S. Catholic universities whose entire theology faculty have met canon law requirements for the mandatum—recognition by the bishop of a theologian's pledge to teach in communion with the magisterium of the Church.
Our program is respected. Professors include Dr. Scott Hahn, Dr. Michael Sirilla, Dr. John Bergsma, Dr. Mark Miravalle, Dr. Stephen Hildebrand, Dr. Jacob Wood, Dr. Michael Waldstein, and more. Alumni include The Hon. Jeff Fortenberry, Curtis Martin, Dr. Tim Gray, Fr. Michael Gaitley, MIC, Dr. Edward Sri, Jason Everett, Jim Beckman, and so many more.
Our program is accessible. Students only need a bachelor's degree in any discipline to begin the program. Only two background courses are required, and any additional preparatory courses in philosophy or theology that you might need will be determined on an as-needed basis.
Our program is convenient. The program is 100 percent doable online—no residency requirement—and can be completed in as few as two or as many as 7 years. Most online classes are asynchronous, meaning you can sit down to take the class when you have the time rather than when the class is meeting in Steubenville. The Online Program classes are offered in three 15-week sessions each year (spring, summer, and fall), and rolling admissions means you can start in any session. Small class size—fewer than 20 students—assures personal attention from the professor.
Verbum. Students in the program have access to an exclusive reference package from Verbum, a digital platform for studying the Catholic faith. By giving you unparalleled access to a vast number of Catholic books at a steep discount, it will transform the way you interact with the Tradition. Instead of just reading volumes individually, you can explore your entire library by topic or reference and follow ideas through multiple texts. Link from any quote to its source with a click, or double-click a word to look it up. With Verbum, every word is an opportunity for deeper study.
How to Apply for Admissions
Gaining admission to the MA Theology program is simple, and we are ready to help you navigate the process. Here are the things we need:
Official Bachelor Transcript and Official Transcripts with Relevant Transfer Credit
Three Letters of Recommendation
Email them to [email protected]
Or mail them to:
Graduate Admissions
1235 University Blvd.
Steubenville, Ohio 43952
Associated Costs
The costs associated with the MA in Theology program include:
MA in Theology Online
$525 per credit hour x 36 hours = $18,900
MA in Theology On Campus
$700 per credit hour
Contact Us
If you have any questions or need help please contact Graduate Admissions at [email protected] or (740) 284-5239
The Graduate Theology Division of Franciscan University of Steubenville Offers a 4+1 Program whereby a student can graduate with a Master's Degree in Theology and Christian Ministry one year after graduating with the Bachelor's Degree. This Program is available to current undergraduate students at Franciscan University. They must apply for the 4+1 Program through the Admissions Office during their junior year.
Inquire For More Information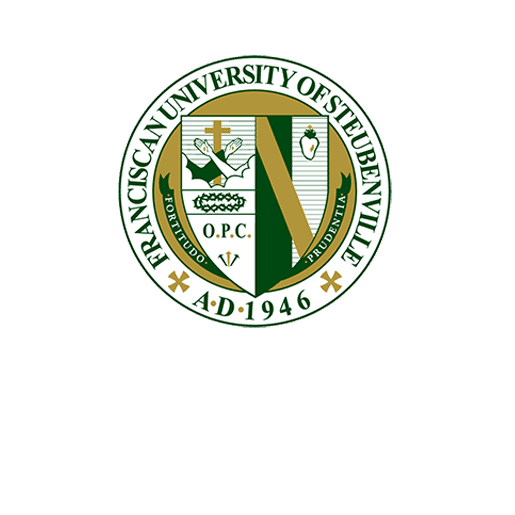 The Catechetical Institute
The Franciscan University Catechetical Institute forms Catholics who form others in the faith. Through courses, conferences, advice, and resources, the institute supports clergy, parents, and all those responsible for the work of catechesis and evangelization, as they carry out Christ's command to make disciples of all nations.