MA in Catechetics and Evangelization
Catechetics and Evangelization Online Master's Degree Program Overview
Bring your passion for serving the Catholic Church and schools to the online master of arts degree program in catechetics and evangelization at Franciscan University of Steubenville in Ohio. Whether you want to change careers or get promoted, this online masters degree combines practical and theoretical training to prepare you for pastoral work or to continue your graduate theology studies. Learn online from the same leading Catholic scholars who teach on the Franciscan campus in Ohio.
Advance the Kingdom of God
Study the truths of the Catholic faith and open your heart to a greater love of Jesus and the Catholic Church. Go on to proclaim the Good News of Jesus Christ in a way that also advances the Kingdom of God. You can expect to complete this online graduate program within two years.
Explore More of the Catechetics and Evangelization Master's Degree Program
Here are just a few other ways Franciscan's catechetics and evangelization online master's degree program stands out from the rest:
Accessible and affordable master's degree: Franciscan University's online format allows you to complete the catechetics and evangelization master's degree while continuing your career in your current ministry. Compared to similar degree programs at other public and Catholic universities in Ohio and across the country, this online program is also affordable.
Flexible format: Franciscan created this graduate program for students who have work, family, and other commitments. Classes are asynchronous, which means there are no set class times so you can log on when it's convenient for you — from wherever you are in the world. There's no residency requirement and you can start courses during any term, choosing to enroll full time or part time to set your own pace. Most students finish in about two years.
Leading Catholic Bible scholars: Learn from the world's best catechists and theologians, including Scott Hahn, considered one of the top Bible scholars in the world, and Petroc Willey, one of the world's greatest catechists. Your Franciscan professors have decades of successful ministry experience so know firsthand the challenges you may face in your future career. They will empower you to share the Catholic faith with others in ways that are compassionate, creative, and compelling.
Relevant course work: Be immersed in the authentic teachings of the Catholic Church through relevant and dynamic courses ranging from Biblical Catechetics to Evangelizing Young People in the U.S. If you haven't taken previous theology or catechetics course work, Franciscan's two background courses will quickly bring you up to speed. Franciscan adheres to the magisterium of the Catholic Church.
Worldwide alumni network: When you graduate you'll join an impressive and expansive network of Franciscan graduates who have built successful careers at parishes, dioceses, and Catholic schools across Ohio, the United States, and the world.
What Can You Do With a Catechetics and Evangelization Master's Degree?
With your online catechetics and evangelization master's degree from Franciscan University in Ohio, you'll be well positioned for doctoral degree programs or for any catechetic job within the Catholic Church.
Doctoral Programs for Catechetics and Evangelization Graduates
Doctor of Philosophy in Catechetics
Doctor of Theology
Potential Job Titles for Catechetics and Evangelization Graduates
Catechists and Religion Teachers
Faith Formation/Religious Education Directors
Full- and Part-time Missionaries
Parish Evangelization Leaders
Rite of Christian Initiation of Adults (RCIA) Directors
Youth and Young Adult Ministry Directors
How to Apply for Admissions
Gaining admission to the MA in Catechetics and Evangelization program is simple, and we are ready to help you navigate the process. Here are the things we need:
Official Bachelor Transcript and Official Transcripts with Relevant Transfer Credit
Three Letters of Recommendation
Email them to GradAdmissions@franciscan.edu
Or mail them to:
Graduate Admissions
1235 University Blvd.
Steubenville, Ohio 43952
Associated Costs
The costs associated with the MA in Catechetics and Evangelization program include:
$525 per credit hour x 36 hours = $18,900
Contact Us
If you have any questions or need help please contact Graduate Admissions at GradAdmissions@franciscan.edu or (740) 284-5239
View the Master of Arts Degree in Catechetics and Evangelization in the Graduate Catalog
Inquire For More Information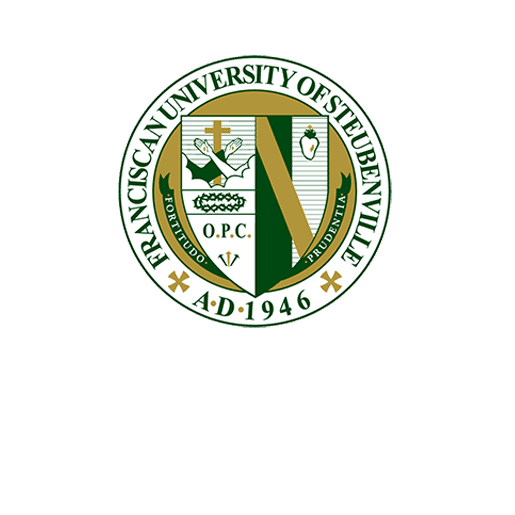 The Catechetical Institute
The Franciscan University Catechetical Institute forms Catholics who form others in the faith. Through courses, conferences, advice, and resources, the institute supports clergy, parents, and all those responsible for the work of catechesis and evangelization, as they carry out Christ's command to make disciples of all nations.
Fellowship and Networking
Through fellowship and networking opportunities, such as Franciscan University's Saint John Bosco Conference in Ohio, you can meet your fellow online graduate students as well as the world-renowned catechists and theologians who teach this unique online master's degree program.
Programs Related to the Master's in Catechetics and Evangelization
Still undecided? You might also be interested in this other master's degree program at Franciscan University that is similar to the catechetics and evangelization master's degree.