Theology Program Overview
Come to Know the God Who Is
What are your questions about God, about why he created the world, why he came into the world, why he died for the world? What does all that have to do with you, who you really are, why you were born? What does God have to do with the purpose and meaning of your life?
Find real answers to these "big questions" about God, man and woman, and the world, when you become a Franciscan University theology major in one of the finest programs anywhere. Internationally known for the excellence of our faculty and the faithfulness of our teaching, the guiding spirit of our program is "dynamic orthodoxy." That means we teach from the heart of the Catholic Church, passing on the unchanging truths of the faith in all their eternal glory.
Passionate Fidelity
As a Franciscan University student, you can trust that everything you learn in the classroom is authentically and fully Catholic. Our theology faculty — first in the country to take the Oath of Fidelity to the Church's magisterium in 1989 and including well-known Catholic authors such as Dr. Scott Hahn, Dr. Regis Martin, Dr. Alan Schreck, and Dr. Mark Miravalle — have all taken the oath and received the mandatum from the bishop of Steubenville.
As a Franciscan University theology major, you'll learn about the central role the Catholic Church plays in God's plan for salvation, the Church's mission in the world, and how the Church has carried out this mission in history. You'll also discover how you can be part of that mission and acquire the knowledge and skills you need to serve God and his Church as priests and religious, youth ministers and catechists, high school teachers, directors of religious education in parishes, and campus ministers.
Journey of a Lifetime
Once you've graduated you'll be well prepared for further studies in theology. Learn more about our Master of Arts in Theology and Christian Ministry, available on-campus and online. The master's encourages a more advanced level of spiritual insight, critical inquiry, and historical understanding, as it cultivates your ability to apply theology within the many pastoral, teaching, and service ministries found in the Church today.
You'll also benefit from a wealth of opportunities to grow your faith outside the classroom — living a fuller and deeper prayer life, gaining a richer understanding of who God is, and willingly answering his call in the Church and the world as you teach the faith, care for the poor, and live as salt and light in your family, community, and workplace.
Studying theology at Franciscan University means you combine learning and love: You'll know more about the faith and how to live it. Your witness is the best instruction in the faith you can give the world, which is why Franciscan has more theology majors than any other Catholic school in America and why parishes and dioceses that hire Franciscan University graduates are confident they are hiring men and women who know their faith, love their faith, and are able to pass that knowledge and love on to others.
Request information about the theology department, the theology program, or the catechetics program at Franciscan University. Contact our Theology Office directly by phone at 740-284-5320 or e-mail to theology@franciscan.edu
The Graduate Theology Division of Franciscan University of Steubenville offers a 4+1 Program whereby a student can graduate with a Master's Degree in Theology and Christian Ministry one year after graduating with the Bachelor's Degree. The student must be accepted into the 4+1 Program by applying through the Admissions Office
Inquire For More Information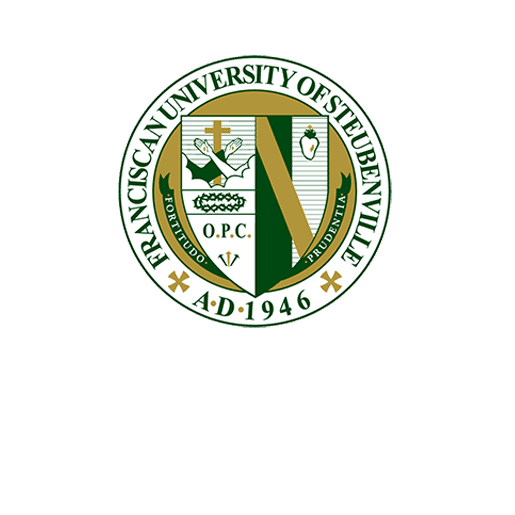 As a theology major, you can spread your passion for the Catholic Church and its teachings — both on the Steubenville, Ohio, campus and off. Get involved in Franciscan University's small faith communities, pro-life and mission work, youth evangelization and retreat ministry, Catholic music ministry, liturgical service, and Franciscan intramural and intercollegiate athletics.