Catechetics and Evangelization Program Overview
Follow in the footsteps of the Catholic teachers, leaders, and mentors who inspired you and advance the teaching mission of the Catholic Church with the catechetics and evangelization bachelor's degree program at Franciscan University of Steubenville in Ohio. Provided by the No. 1 Catholic university for theology majors in the United States, the Franciscan catechetics and evangelization degree prepares you to help shape joyful disciples of Christ by teaching the Catholic faith in high school classrooms, religious education programs at parishes, in youth ministry, campus ministry, and at independent apostolates. You'll also be equipped to coordinate the catechism efforts for the dioceses of the Catholic Church.
Think with the mind of the Catholic Church
The catechetics and evangelization bachelor's degree program at Franciscan University seeks academically gifted, high-performing student leaders who want to take their love of the Lord — and the Catholic Church — deeper. Faithful to the magisterium, the teaching authority of the Roman Catholic Church, and at the service of the Catholic bishops and their pastors, the catechetics program prepares you to think first and foremost with the mind of the Catholic Church.
Explore More of the Catechetics and Evangelization Bachelor's Degree Program
Here are just a few other ways Franciscan's catechetics and evangelization degree program in Ohio stands out from the rest:
Financial aid and scholarships: Make your catechetics and evangelization degree affordable by working with the staff at the Financial Aid Office at Franciscan University. They will help you secure scholarships, grants, loans, and ROTC and work opportunities.
Applied learning: Professionally and effectively prepare for the work of making disciples of Jesus Christ by experiencing hands-on catechetical work through internships. As a Franciscan catechetics major, you may intern in Catholic high schools, religious education programs, youth ministries, and other settings — in Ohio and throughout the United States.
Experienced Catholic professors: Learn from Catholic professors who bring a wealth of professional experience to the Catholic formation they provide. These passionate disciples of Jesus remain active in the field, teaching, speaking, publishing, and consulting — locally in Ohio, nationally, and internationally.
Unique catechetics courses: Wield the Bible as a teaching tool through the Scriptural Foundations of Catechetics course. Be equipped to imitate the pedagogy of Revelation using the Ecclesial Method to teach conversion through two semesters of catechetical methodology. Study the full treasury of the Catholic Church's catechetical methods to include the use of sacred art, Catholic literature, and the liturgy itself to form disciples of Christ.
Dynamic campus in Ohio: Prepare for the work you were called to do by earning your bachelor's degree in catechetics at a Catholic university that makes discipleship and the pursuit of holiness a priority.
Strengthen your catechetics degree: Franciscan wants you to do God's work and succeed and thrive financially, too. That's why Franciscan encourages you to bolster your catechetics and evangelization bachelor's degree with another Franciscan major, such as a bachelor's in business or other highly marketable degree.
What Can You Do With a Catechetics and Evangelization Degree?
With your catechetics and evangelization bachelor's degree at Franciscan in Ohio, you'll be well positioned to continue your graduate studies at Franciscan or other universities, or to be in demand for any catechetics job.
Graduate Programs for Catechetics and Evangelization Majors
Potential Employers for Catechetics Majors
Catholic high schools and parishes
Catholic publishing
College and high school campus ministries
Diocesan offices of catechesis
Missionaries
Pro-life organizations
Rite of Christian Initiation of Adults (RCIA)
Ready to embark on the mission of a lifetime?
The undergraduate Catechetics and Evangelization Major at Franciscan University is a challenging and fruitful program. Our graduates are well-equipped to serve the Church and share the faith. We prepare you to excel as a teacher at all levels of catechetical ministry–teaching in Catholic schools, RCIA, adult faith formation, parish catechetical programs, youth ministry, campus ministry, and others.
The Church needs quality men and women who know the faith and are ready and eager to share it. Our program will increase your preparation to fill that need better than any other.
How to Apply
Due to the high number of students who wish to study catechetics and evangelization and the high level of excellence we expect from our graduates, students interested in majoring in catechetics and evangelization must apply to be a part of the program.
A student who would like to apply to the catechetics and evangelization major must:
Have a 2.5 QPA, based on a minimum of 27 credit hours (by the end of that semester).
Write an essay on why he or she would like to be a catechist.
Fill out an application from the Office of Catechetics in Egan 252.
Have this information turned in to the department by the posted deadline.
Timeframe for opportunities to apply: Each class will have two opportunities to be accepted into the major: one at the end of their freshman year, and another at the end of the first semester of their sophomore year. Applications are available at the beginning of the semester in which they are due.
Application reviews and class scheduling: All applications are reviewed by the catechetics and evangelization faculty at the end of the semester, after all grades have been turned in. All students who apply should register for their next semester classes as though they were accepted into the catechetics and evangelization program, following the Catechetics and Evangelization Major Typical Program. Students who are not accepted into the major program will need to adjust their schedules accordingly.
Inquire For More Information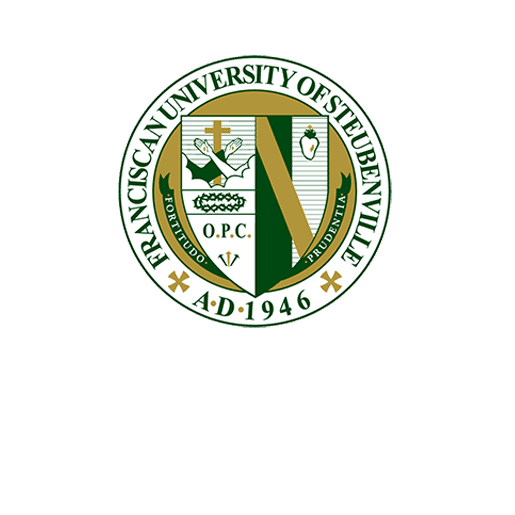 Be an Active Catholic Catechist
As a catechetics major, you can spread your passion for the Catholic Church and its teachings — both on the Steubenville, Ohio, campus and off. Get involved in Franciscan University's small faith communities, pro-life and mission work, youth evangelization and retreat ministry, Catholic music ministry, liturgical service, and Franciscan intramural and intercollegiate athletics.
Programs Related to the Bachelor's in Catechetics and Evangelization
Still undecided? You might also be interested in these undergraduate degree programs at Franciscan that are similar to the catechetics and evangelization bachelor's degree.