Online Philosophy Bachelor's Degree Program Overview
Dive into the richness of human experience and God's creation and lay the foundation for your vocational calling through the online philosophy bachelor's degree program at Franciscan University of Steubenville in Ohio. You'll develop a sophisticated Catholic worldview while examining the principles that underlie all academic disciplines, including the humanities and sciences. Complement your online philosophy degree with a double major in theology through Franciscan's online theology courses.
Serve the Catholic mission
Through online philosophy courses led by Catholic scholars, you'll explore life's most important questions: What does it mean to be human? What are compelling reasons for God's existence? What makes life meaningful? Does a Catholic worldview make sense in today's culture? You'll learn online from the same expert faculty that teach philosophy on the Franciscan campus in Ohio. Through this philosophy degree online you'll be prepared to live a successful life and to serve the Catholic mission.
Explore More of the Online Philosophy Bachelor's Degree Program
Here are just a few other ways Franciscan's online philosophy bachelor's degree program stands out from the rest:
100% online: Franciscan's online format allows you to take your online philosophy courses at your own pace from the convenience of your own home. Study philosophy anywhere, anytime, with the Franciscan online philosophy degree.
Competitively priced: This online theology degree is highly affordable.
Highly sought-after skills: From the priesthood and other vocational callings to secular careers, the philosophy degree online gives you the skills that are in demand in the real world, such as decision-making, critical and creative thinking, and clear and compelling communication skills in speaking and writing.
Engaging electives: In addition to Franciscan University's excellent liberal arts core courses and philosophy electives, you can also take engaging electives online across other disciplines, such as theology, psychology, and literature.
Faithful and expert faculty: Your online philosophy courses are taught by award-winning Franciscan faculty who hold the highest degree in their field. These faithful Catholic servants have taken the Oath of Fidelity to the magisterium in Steubenville, Ohio. They are active researchers with many published books and articles among them. These nationally and internationally renowned scholars have expertise in a wide range of areas, including personalism, bioethics, epistemology, metaphysics, philosophy of religion, medieval philosophy, and Thomistic philosophy.
What Can You Do With a Philosophy Online Degree?
As a philosophy major at Franciscan University you'll be trained to become a rigorous, deep, logical, and creative thinker with the tools to succeed no matter the vocational path you are called to follow. According to the Daily Nous, philosophy majors are among the top performers on graduate, professional, and law school entrance exams, including the GMAT, LSAT, and the GRE. Visual Capitalist reports that the 2018 mid-career median salary for philosophy majors was $81,200, ranking it No. 16 for majors with the highest paying jobs.
On-Campus Graduate Programs for Philosophy Majors
Potential Job Titles for Online Philosophy Majors
Editor
Entrepreneur
Journalist
Manager
Politician
Priest and Religious
Public Relations Professional
Researcher
Teacher
Learn from the same world-class professors who teach in our classrooms. Experience interactive classes online that aids and encourages your learning, plus an online community that inspires your faith.
Inquire For More Information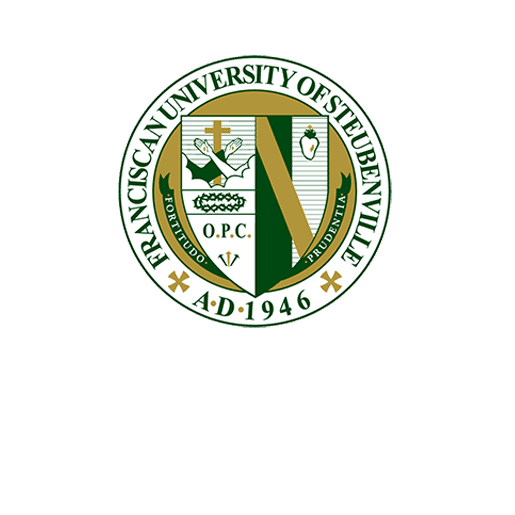 The MA in Philosophy at Franciscan
Continue your studies in philosophy by earning a philosophy master's degree on Franciscan's campus in Steubenville, Ohio. Through this on-campus master's degree you'll build a firm foundation in the Personalist, Thomistic, and Analytic schools of thought and prepare for a variety of careers.
Integrate Faith and Reason
Understand historically significant ideas and cultural movements within a Catholic worldview with this philosophy degree online at Franciscan University.
Programs Related to the Online Bachelor's in Philosophy
Still undecided? You might also be interested in these other bachelor's degree programs at Franciscan University that are similar to the online philosophy bachelor's degree.